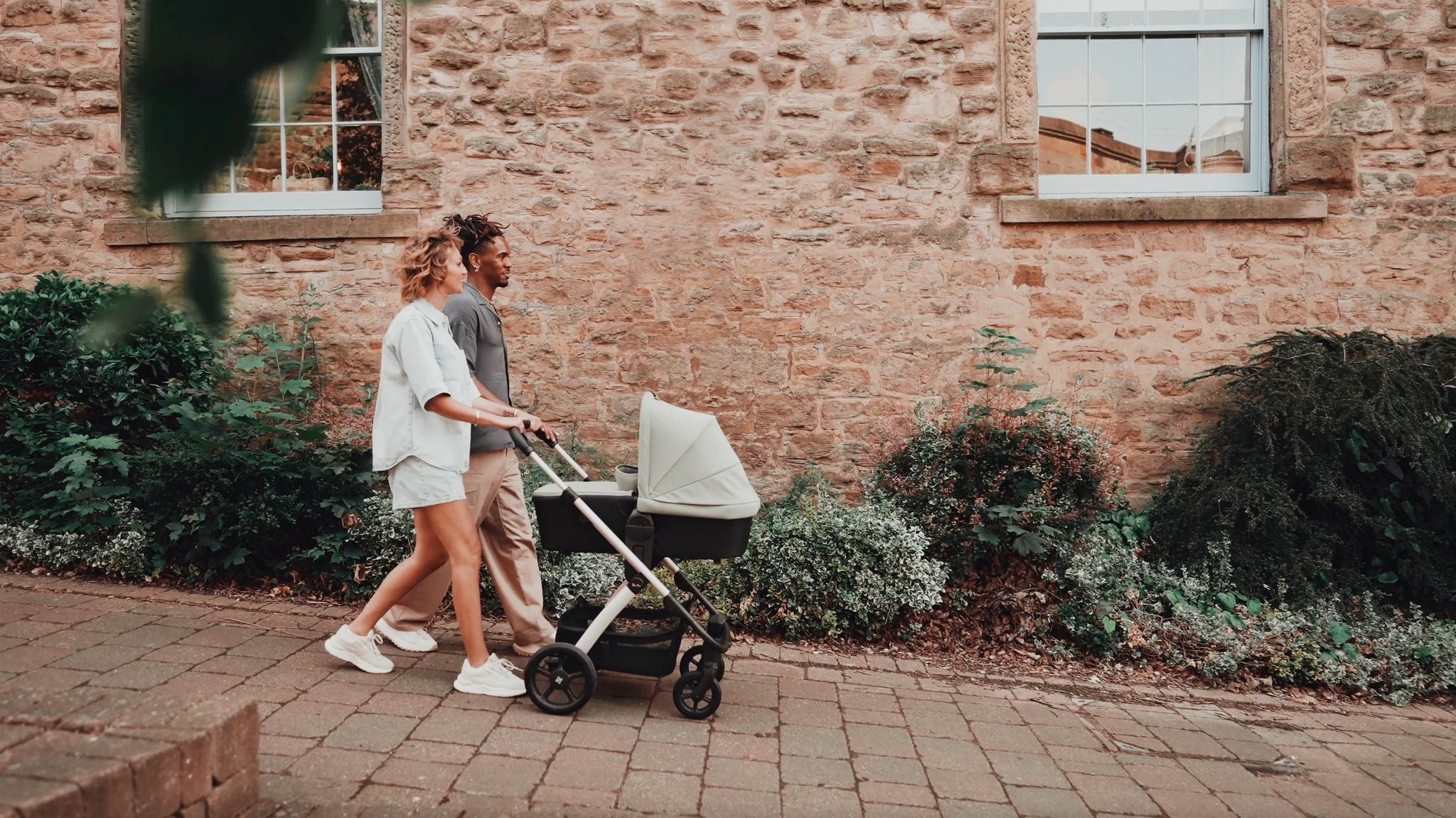 The use of this website is subject to the following Terms and Conditions and is conditional on your acceptance of these Terms and Conditions. Any conditions stated on this website do not affect your statutory rights as a consumer.
Offers and competitions
For terms and conditions for offers, signups and competitions please see our additional terms here.
Confirmation and governing law
All orders placed by you and purchases of goods from us (whether in-store, by telephone, via our website or by such other means as we may permit) are on the basis of these Terms and Conditions and are subject to acceptance by us either (as applicable): (i) by delivery of the goods to you; or (ii) by providing the goods you have purchased to you at the store, at which point a legally binding contract is constituted between you and us.
The processing of your payment and acknowledgement of your order (including sending you an email confirming your order is being processed) does not constitute legal acceptance of your order.
The contract shall be deemed to have been concluded in the United Kingdom and shall be governed by the laws of England.
Price and payment
The price payable for the goods you order or purchase is as set out in-store and on our website, at the time you submit your order, plus any charges for delivery as advised to you. All prices include the current applicable VAT rate unless otherwise stated.
Occasionally, an error may occur and goods may be either incorrectly priced or described on the website, or within marketing materials associated with the business, in which case we will not be obliged to supply the goods at the incorrect price or in accordance with the incorrect description or at all. We reserve the right to correct any errors from time to time. We will (at our discretion) either cancel your order and refund the price you have paid or use reasonable endeavours to contact you and ask you whether you wish to continue with the order at the correct price or correct description. If we are unable to contact you or you do not wish to continue with the order at the correct price or correct description, we will cancel your order and refund the price you have paid.
We must receive payment for the whole of the price of the goods you order and purchase, and any applicable charges for delivery before your order can be processed unless we have agreed otherwise in advance in writing.
For website orders, payment can be made by most major credit /debit cards, accelerated checkout payment providers or buy now,/pay later schemes, by completing the relevant details on the checkout page.
By using any payment method for your order or purchase, you confirm that the method being used is yours or that you are authorised to use it.
All methods are subject to validation checks and authorisation by the card issuer. If the company accepting payment refuses to authorise payment we will not accept your order or purchase, we will not be obliged to inform you of the reason for the refusal, and we will not be liable for the item not being delivered or provided to you. We are not responsible for the card issuer or bank charging the holder of the card as a result of us processing your payment.
Klarna
In cooperation with Klarna we offer you the following payment options. Payment is to be made to Klarna:
Pay Later in 30 days
Pay in 3 installments
Further information and Klarna's user terms you can find here. General information on Klarna you can find here. Your personal data is handled in accordance with applicable data protection law and in accordance with the information in Klarna's privacy statement.
Clearpay
Clearpay lends you a fixed amount of credit so you can pay for your purchase over 4 instalments, due every 2 weeks. Ensure you can make repayments on time. You must be 18+ and a permanent UK resident (excl Channel Islands). Clearpay charges a £6 late fee for each late instalment and a further £6 if it's still unpaid 7 days later. Late fees are capped at £6 for orders under £24 and the lower of £24 or 25% of the order value for orders over £24. Missed payments may affect your ability to use Clearpay in the future and your details may be passed onto a debt collection agency working on Clearpay's behalf. Clearpay is credit that is not regulated by the Financial Conduct Authority. T&Cs and other eligibility criteria apply at clearpay.co.uk/terms
Personal Security
We recommend that you do not communicate your payment card details, payment portal logins or password to anyone, including us, by email, phone or chat. We cannot be responsible for any losses you may incur in transmitting information to us by internet link or by email. Any such loss shall be entirely your responsibility.
If you are a trade customer, you are responsible for all orders placed by your employees and for any purchases made on cards issued to you and we are not bound by any individual order limit you may impose on your employees.
If you are a trade customer, you may not withhold payment of any invoice or other amount due to us by reason of any right of set-off or counterclaim, which you may have, or allege to have.
We shall be entitled at all times to set off any debt or claim which we may have against you against any sums due from us to you.
The format of our invoice and statements to you will solely be dictated by us.
Right to cancel
You may cancel the contract without reason within 7 working days from the date of receipt of goods. If you do cancel the contract within this time any payments made by you will be refunded in full within 30 days. You will be required to return the products in question to the Natural Baby Shower in perfect condition, unused and in their original packaging.
Availability
All goods are subject to availability. While we endeavour to hold sufficient stock to meet all orders and purchases, if we have insufficient stock to supply or deliver the goods ordered and paid for by you, we will attempt to contact you using the details you have provided to us to ask you how you wish to proceed. We may, at our discretion, process any part of the order which is available. Where goods are out of stock, we will refund you the price paid for such goods as soon as possible and in any case within 30 days.
"Stock Available" and "Pre-order" items
On occasion, we pre-sell popular items which are not available for immediate dispatch. "Pre-order" items should be clearly labelled on the website, with the expected delivery date.
We also offer products which we have run out of stock of, but that we know are available for order from our suppliers. These will be clearly marked as "Stock Available" with the associated lead time.
Your FULL order will be dispatched once the pre-order item becomes available. If you require other items on your order, earlier than this, it is advised to make separate orders. Please note expected delivery dates are approximate, estimated using the information provided by the supplier. We do our very best to get them to you as soon as possible but Natural Baby Shower cannot be held responsible for loss due to late delivery.
Manufacturer's warranties & guarantees
Some of our goods are sold with a manufacturer's warranty, guarantee or similar assurance (please see the relevant product description on our website for further details). Any complaint, query or claim under a manufacturer's warranty, guarantee or similar assurance must be made direct to the manufacturer and we do not have any responsibility or liability under or in connection with any such warranty, guarantee or assurance.
Any manufacturer's warranty, guarantee or similar assurance applies in addition to your legal rights if you are a consumer.
Some products may feature an extended manufacturer's warranty. These need to be registered within 28 days of purchase – see the product documentation for more information.
Events beyond our control
We shall have no liability to you for any failure or delay in supply or delivery or for any damage or defect to goods supplied or delivered here-under or for any other liability, in each case that is caused by any event or circumstance beyond our reasonable control (including, without limitation, accidents, extreme weather conditions, fire, explosion, flood, storm, earthquake, natural disaster, failure of telecommunications networks, inability to use transport networks, mechanical failures, acts of God, terrorist attack, war, civil commotion, riots, strikes, lockouts and other industrial disputes, acts or restraints of Government, and imposition or restrictions of imports or exports).
Changes to these website terms
We reserve the right to change and update these Website Terms from time to time. We recommend that you revisit this page regularly to keep informed of the current Website Terms. By continuing to access, browse and use this Website, you will be deemed to have agreed to any changes or updates to our Website Terms.
If any provision of these Terms and Conditions (including any provision in which we exclude or limit our liability to you) is found to be invalid, illegal or unenforceable, the validity, legality or enforceability of the other provisions of these Terms and Conditions and the remainder of the provision in question shall not be affected. Our contract shall be governed by and interpreted in accordance with English law.
Unless stated otherwise, any "Was" prices shown have been charged for a minimum of 28 days at the previous higher price, and those products were available to buy at that higher price from our store and on www.naturalbabyshower.co.uk. Please contact us (details below) if you would like further details.
All images are for illustration purposes only. Contents/accessories shown in images are not included unless stated in the product description.
Disclaimer
TO THE FULLEST EXTENT PERMITTED AT LAW, NATURAL BABY SHOWER IS PROVIDING THIS WEBSITE AND ITS CONTENTS ON AN "AS IS" BASIS AND MAKES NO (AND EXPRESSLY DISCLAIMS ALL) REPRESENTATIONS OR WARRANTIES OF ANY KIND, EXPRESS OR IMPLIED, WITH RESPECT TO THIS WEBSITE OR THE INFORMATION, CONTENT, MATERIALS OR PRODUCTS INCLUDED IN THIS SITE INCLUDING, WITHOUT LIMITATION, WARRANTIES OF MERCHANTABILITY AND FITNESS FOR A PARTICULAR PURPOSE. IN ADDITION, NATURAL BABY SHOWER DOES NOT REPRESENT OR WARRANT THAT THE INFORMATION ACCESSIBLE VIA THIS WEBSITE IS ACCURATE, COMPLETE OR CURRENT.
Price and availability information is subject to change without notice.
Except as specifically stated on this website, to the fullest extent permitted at law, neither Natural Baby Shower nor any of its affiliates, directors, employees or other representatives will be liable for damages arising out of or in connection with the use of this website or the information, content, materials or products included on this site. This is a comprehensive limitation of liability that applies to all damages of any kind, including (without limitation) compensatory, direct, indirect or consequential damages, loss of data, income or profit, loss of or damage to property and claims of third parties. For the avoidance of doubt, Natural Baby Shower does not limit its liability for death or personal injury to the extent only that it arises as a result of the negligence of Natural Baby Shower, its affiliates, directors, employees or other representatives.
Registered office:
NATURAL BABY SHOWER LTD
WINDLEBROOK HOUSE
55 GUILDFORD ROAD 
BAGSHOT
SURREY
UNITED KINGDOM
GU19 5NG
Company No. 08060806
VAT No. GB931302368
Privacy policy
When you provide us with personal information (whether purchasing from us or registering with us or otherwise) by doing so you agree to our Privacy Policy in its entirety, available here, or ask in-store or phone 01276 408494.
Complaints procedure
We aim to satisfy the requirements of all of our customers as efficiently as we can, but we realise that at times things may go wrong. When they do we will put them right as soon as possible. If you have a complaint please email us at hello@naturalbabyshower.co.uk.  Your complaint will be handled confidentially and we will acknowledge your correspondence within 5 working days. At that time we will advise you how long it will take to resolve your complaint and we will give you the contact name and telephone number of the person handling your complaint. We will keep you informed throughout the process.
Alternative dispute resolution
Alternative dispute resolution is a process where an independent body considers the facts of a dispute and seeks to resolve it, without you having to go to court. The European Union has set up an Online Dispute Resolution (ODR) platform. If you are not happy with how we have handled a complaint about your transaction, disputes may be submitted for online resolution to the ODR Platform at www.ec.europa.eu/odr