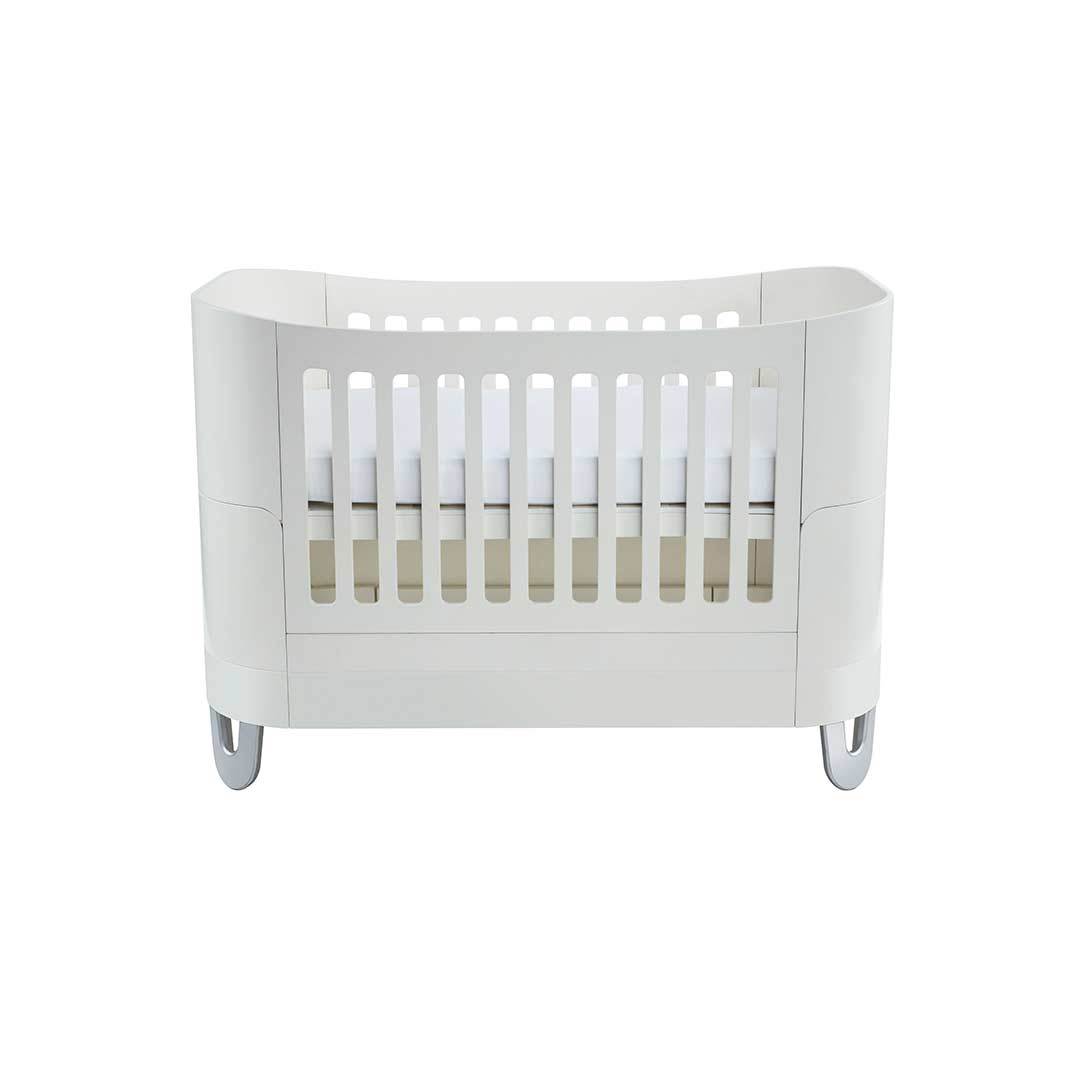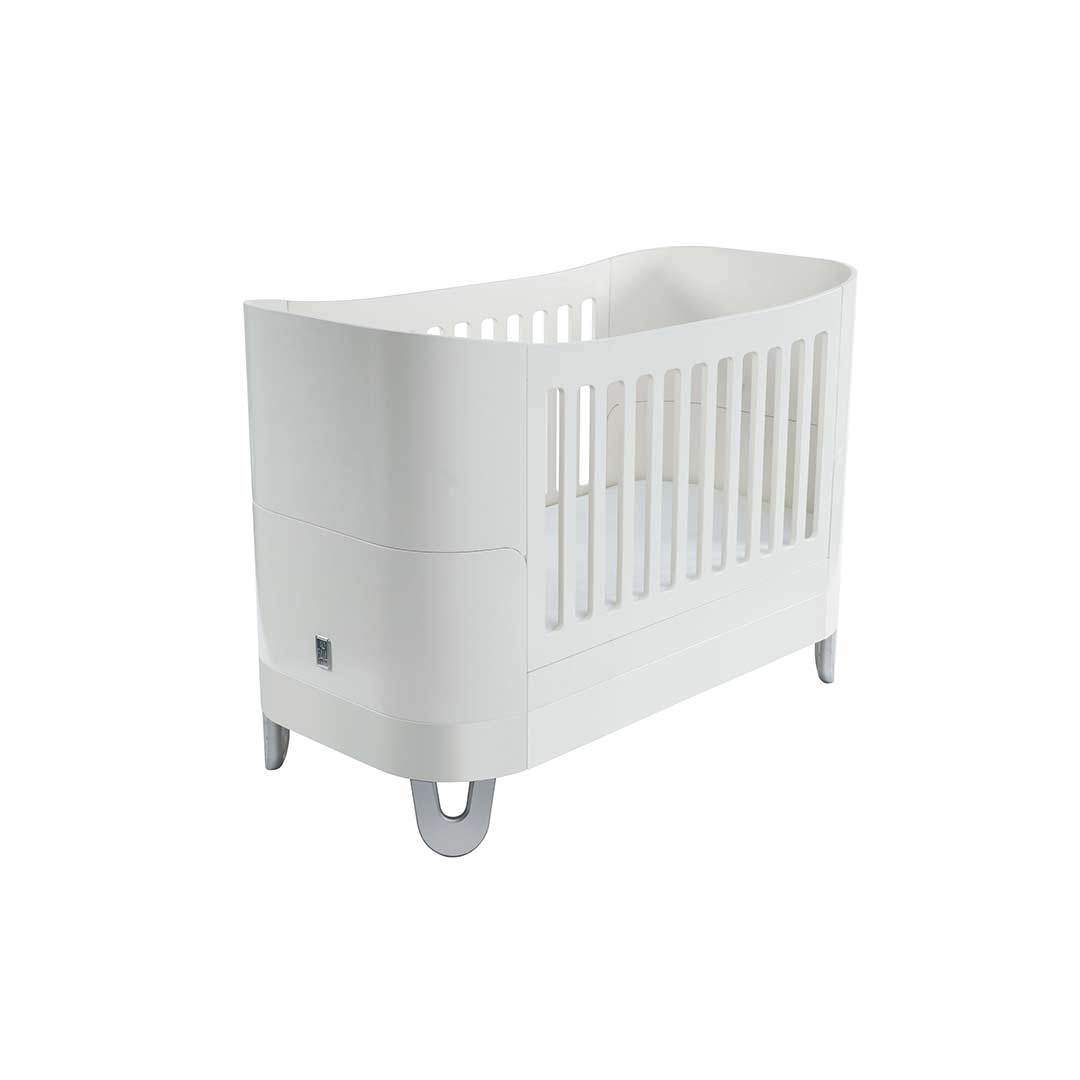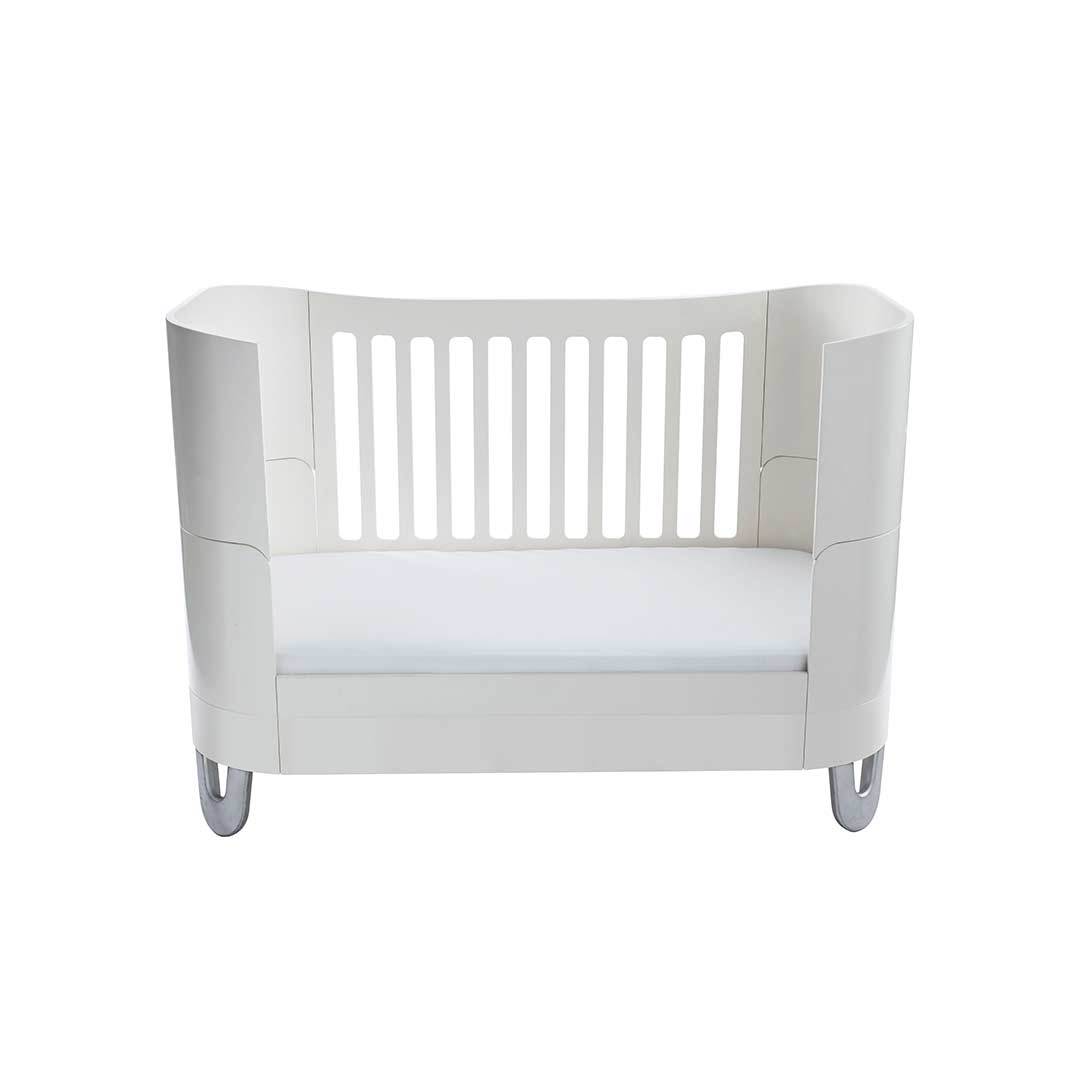 Gaia Baby Serena Complete Sleep+/Co-Sleep - White
Regular price
£74995
£749.95
Free delivery from Gaia Baby | Trusted service | Convenient times
Dispatched direct | 2 weeks

In stock, ready to ship

Inventory on the way
No gift wrapping on this item
Helpful advice | After sales
Ethical | Award-winning retailer
The quoted price includes free shipping to the UK and Mainland Wales direct from the Gaia team for the larger nursery pieces. For any queries please contact our Customer Services team.
Contains all you need to make the Co-Sleeping Crib (70x52.5cm) into a Maxi Cot/Toddler Bed/First Bed (70x140cm). Co-sleeping crib mattress included.
The White Gaia Baby Serena Complete Sleep+/Co-Sleep grows with your baby from birth up to 5 years old. With it's soft edges and smooth flowing lines the Gaia Baby Complete Sleep creates a tranquil and calm environment for your baby's sleep.
Stage 1 - CoSleep: Your newborn baby needs looking after 24/7, start with the 1st stage and attach the half crib to your bed, forming a co-sleeping environment - where you can easily look over baby.
Stage 2 - Maxi Cot: The 2nd stage 'Maxi Cot' (parts included) securely comfortably accommodates a child from 0 months to 3 years.
Stage 3 - Toddler Bed : As baby becomes a little toddler, you can easily transition to the Stage 2 Toddler Bed from 3-4 years (parts included). For the first steps towards independent sleeping, the 'Toddler Bed' transitions smoothly to 4th stage 'First Bed' for 4-5 years (parts included):
Stage 4 - Complete Sleep+/CoSleep: Your Serena Complete Sleep can also be adpated for use as a Co-sleeping Crib'.
Extend the life of your Gaia Serena Complete Sleep with the Junior Bed extension kit (up to 10 years - sold separately).
Please note: this baby bed does not come with a mattress (only for the smaller co-sleeping mode), you will need to purchase the Serena Complete Sleep Mattress separately
Weight: 51.5kg
Made from 100% Solid Birch
Use from birth to 5 years
Measurements: H101 x W70 x L140 (L97.5 for crib setup)
Can also be adapted for use as a Co-Sleeping Crib with the addition of the Co-Sleeping Adapter (sold separately) converts your Complete Sleep into a fully certified Co-Sleeping Crib
Extend the life of your Gaia Baby Serena Complete Sleep+/Co-Sleep with the Junior Bed extension kit (up to 10 years)
Made from the highest quality European birch wood with aluminium clad feet and detailing
Safety Standards: BSEN716-1 2:2017 (cot)/BS8509-2008+A1:2011(child bed)/ BSEN1130-1 2 1997/96
Height Adjustable Mattress Base:
High position for infants up to 6 months
Lower position for babies up to 2yrs (Bedside Cot) or 3 yrs (Maxi Cot)
Large furniture items will be delivered by a specialist two-man delivery team. All orders are pre-advised + all items will be delivered to a room of your choice (excl. footstool-only orders)
Any furniture returns for Gaia Baby will need shipping costs covered by the sender. Gaia Baby only accepts returns for products purchased in the United Kingdom within 30 days from the time of purchase. Nothing is to be returned without pre-authorisation through our customer service team. All returned products must be in original packaging, new + unused
Any item returned without authorisation will either be refused shipment, returned to sender (at cost to sender) or other. It is your responsibility to ensure the safe + secure arrival of products to Gaia Baby. We are not responsible for items lost or damaged in transit
Original packaging: This includes branded original carton, warranty cards, user guide + all internal packaging
Unused: Each product(s) must be unused. Due to hygiene and safety issues, products that have been used cannot be returned for exchange or refund
Please contact our Customer Services team if you have any queries with your delivery, we will resolve them as soon as possible
This item comes with a free extended 3 year warranty.
EAN | Barcode: 5060374541177
Boxed weight: 60000 g